Garmin offers the possibility to upload your recorded fitness data to their webpage. You can share your routes and keep track about your workouts. Access the site at: http://connect.garmin.com
If you have a Garmin device that shows up as disk drive, the device needs to be mounted before using the plugin. Most desktops automatically mount new attached usb drives. If your Garmin device is not automatically mounted, use your file manager to mount the drive (usually by clicking on it).
If you get the message "Your Browser is not supported" try reloading or change the User Agent Settings before using the plugin!
Browse to http://connect.garmin.com and login with your account.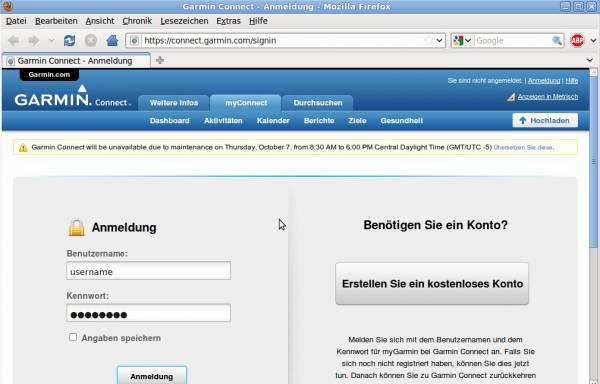 Press the upload button.

And select your device (if several devices attached) and hit Upload from a list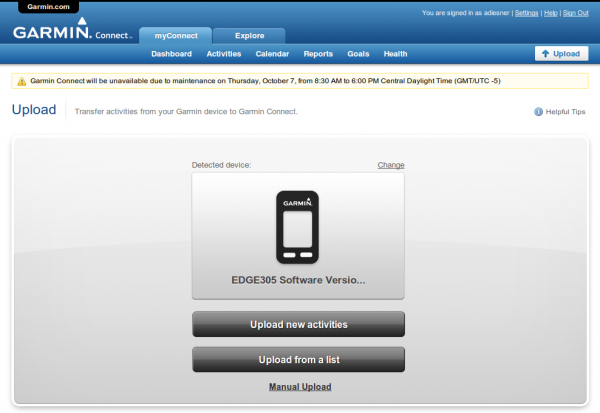 Select the tracks you want to upload.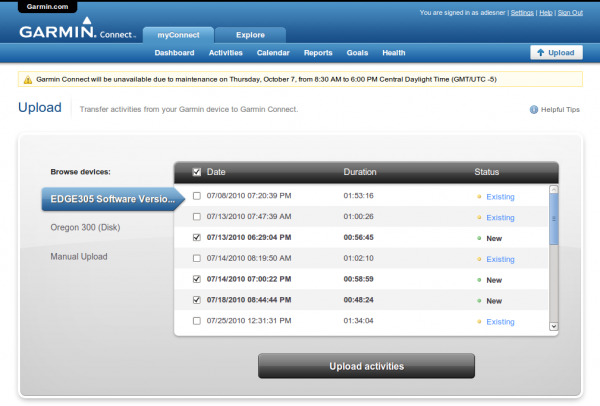 Hit Upload and wait for the upload to be finished.

Analyze or share your uploaded track